My friends laugh at me all the time about one thing: I have a serious addiction to television. There are times were I'd much rather sit in my bed and watch TV all day than having to go out and socialize. I figured that I'd share with you some of my favorites that I've come to love over the past few years.
Enjoy!
Bar Rescue
This show is a recent find. The premise: a bar expert comes into a failing bar, takes it over and renovates it over the course of five days. What I love about it is the fact that you don't have to watch the episodes in order – each one is a completely different story, so you can jump between seasons to watch the episode that sounds the most interesting to you.
Gilmore Girls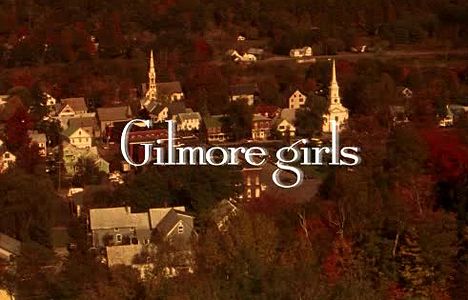 Ah, the quintessential feel-good nostalgic show of the 2000s. I absolutely love this show. The characters are funny, the show is light-hearted, etc. And besides – you get a young Milo Ventimiglia as the stereotypical bad boy turned good guy in Jess Mariano. What more could you get? #teamjess ❤
Iron Chef America
This is by far the best show to come from Food Network. Having the best chefs in the world battle to make five dishes in an hour with a secret ingredient? What better show formula is there than that? Trust me – you'll get hooked to it from the first episode.
The Newsroom
I started watching this show because of a high school class assignment. After that, I was hooked and during my sophomore year of college, everyone would find me watching it. From the middle of school to on the job at work, I always had it on and it came in handy when I became a journalism major at the end of the year.
Superstore
I discovered this NBC favorite during finals in the fall semester of my senior year. The show, about employees working at a Walmart-type store, is funny, and the ensemble cast works so well together to create a fantastic series. Side note: the show was so good that I was able to binge-watch the entire thing in three days.
This Is Us
This show has everything I could possibly want from scripted television. A great story line, an amazing cast (hello, Milo Ventimiglia <3) and a trip down nostalgia lane. I absolutely recommend you watch this – you will absolutely get emotional with each episode and you won't be able to turn back from it as soon as you start.
Chopped
I've been watching this popular Food Network competition since high school. I absolutely love the game of it – creating a dish in a specific amount of time using four mystery ingredients. The things the contestants have to use are sometimes bizarre, but the end results are always amazing. It's also one of my relaxing shows to watch when I'm stressed out.
Weeds
Now my friends all know that I hate the idea of smoking weed. Yet I absolutely love this Showtime comedy. During my first semester of college, I used to stay up late (usually till 2AM) and watch six episodes a night before I went to sleep. Now before you start yelling about me for spending so much time on the computer – each episode was only 22 minutes, so I really would only spend two hours watching TV. But it's a great premise
The West Wing
I mean, who hasn't heard of The West Wing? If you haven't, then you've been living under a rock. This show has all the drama you could want, and a president that we all wish we had in this political climate. Run and start watching it. This blog post can wait. 🙂
Worst Cooks in America
Last, but certainly never the least. This show never ceases to stop making me laugh. Take fourteen people who can't cook, create a competition to see who's the best of the worst, and the winner gets $25,000? What could possibly go wrong? Just YouTube the series, and you'll be sure to find something that's hilarious about this series (especially a certain episode in Season 4 where someone attempted to grill a piece of cheese).
— Adrianna ❤